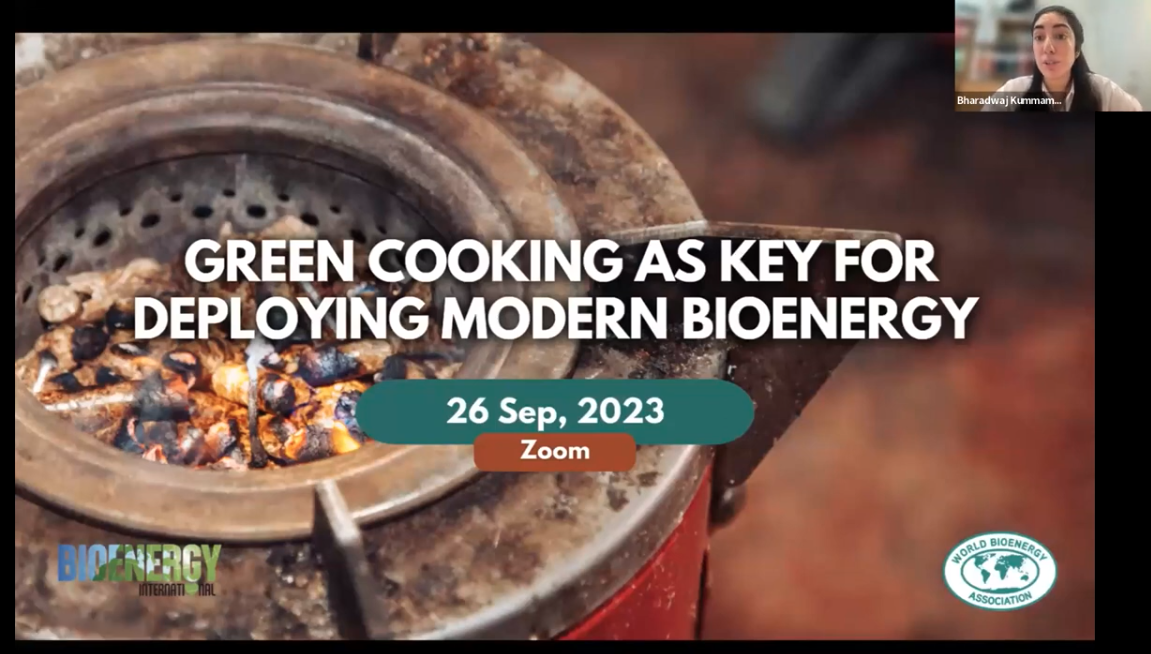 Agenda
Today, 2.3 billion people worldwide – nearly one-third of the global population – continue to depend on traditional fuels and methods for cooking leading to serious consequences, affecting health, and causing environmental degradation, particularly in the least developed countries.
In the transition for sustainable energy solutions, modern bioenergy solutions that utilize sustainable and clean fuels for cooking are critical. From high-quality fuels such as densified biomass to advanced cookstoves, the potential for green cooking solutions is vast, promising to be a transformative opportunity to promote improved health outcomes and a more sustainable environment.
In this regard, the World Bioenergy Association, together with our official magazine Bioenergy International, is pleased to invite you all to our upcoming webinar, "Green Cooking as a key for deploying Modern Bioenergy", which seeks to shed light on the benefits and challenges of adopting sustainable cooking practices. Experts in the field will share insights into the latest advancements in bioenergy cooking technologies, successful case studies, and the policy frameworks required to accelerate the transition.
Speakers:
Opening remarks by

Alejandra Leon, Project Officer, World Bioenergy AssociaBon

Dave Lello, Ekasi Energy
Mattias Ohlson, Emerging Cooking Solutions
Ruben Walker, African Clean Energy
Tom Price, Ecosafi