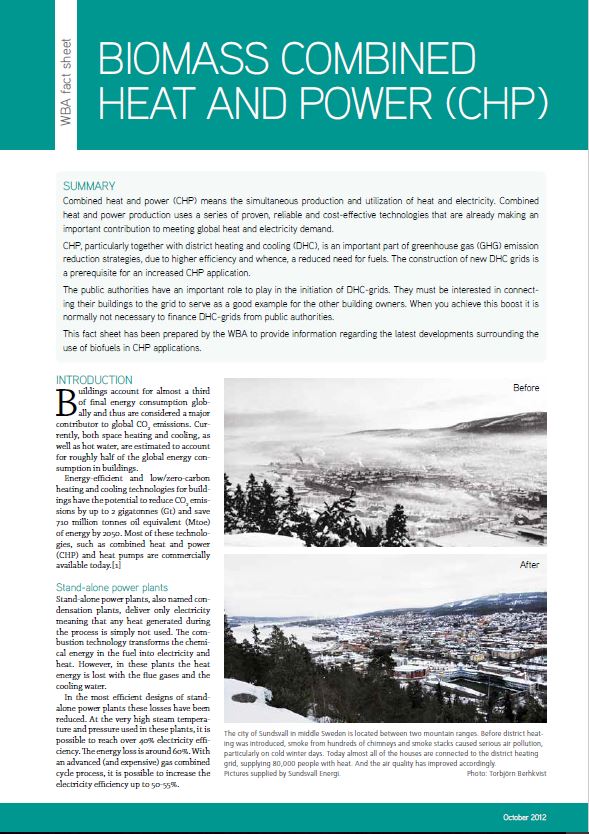 Summary
Combined heat and power (CHP) means the simultaneous production and utilization of heat and electricity. Combined heat and power production uses a series of proven, reliable and cost-effective technologies that are already making an important contribution to meeting global heat and electricity demand.
CHP, particularly together with district heating and cooling (DHC), is an important part of greenhouse gas (GHG) emission reduction strategies, due to higher efficiency and whence, a reduced need for fuels. The construction of new DHC grids is a prerequisite for an increased CHP application.
The public authorities have an important role to play in the initiation of DHC-grids. They must be interested in connect- ing their buildings to the grid to serve as a good example for the other building owners. When you achieve this boost it is normally not necessary to finance DHC-grids from public authorities.
This fact sheet has been prepared by the WBa to provide information regarding the latest developments surrounding the use of biofuels in CHP applications.