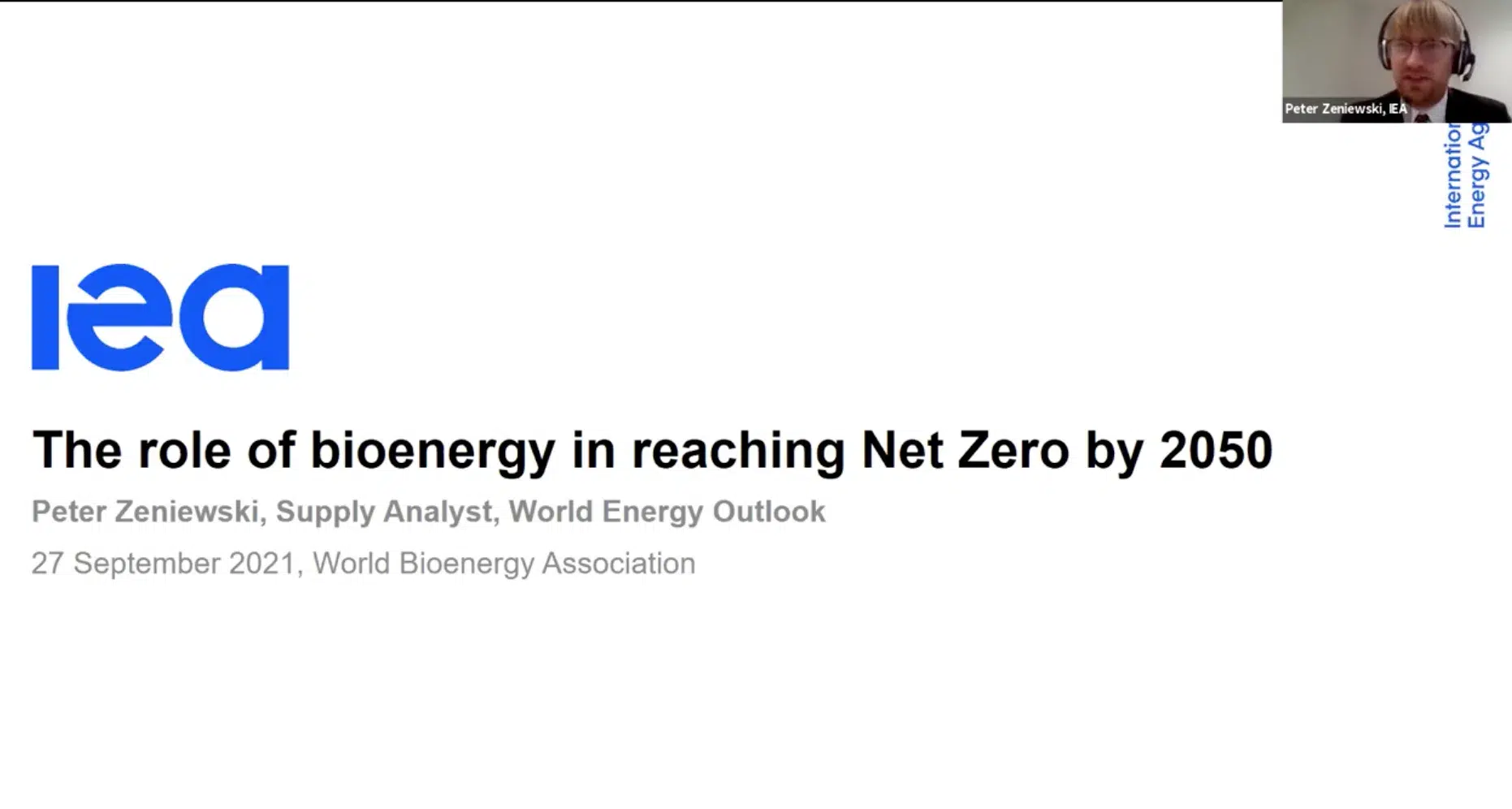 Agenda
The IEA recently named bioenergy as one of its seven "key pillars" of decarbonisation for getting to Net Zero by 2050. In particular, the IEA report stressed the importance of Bioenergy with Carbon Capture and Storage (BECCS), noting that, "BECCS plays a critical role in the NZE [Net Zero Emissions] Scenario by offsetting emissions from sectors where full decarbonisation is extremely difficult to achieve."
Sustainability is at the heart of modern bioenergy and its contribution to climate change mitigation, and transparent sustainability governance will remain of central importance as the global bioenergy industry scales up to meet the climate challenge.
As part of its work in building a coalition around sustainability in the run-up to COP26, WBA is pleased to announce this webinar, "Bioenergy and Net Zero – sustainability in a world of scaled-up modern bioenergy". This event will examine the varied roles of bioenergy in a Net Zero future and how we can maintain a strong focus on sustainability governance.
Speakers include representatives from International Energy Agency (IEA), Enviva, Hawkins Wright and Stockholm Exergi.